Puppies

Striving for sound temperament and health

Email us at: andyecorso@yahoo.com

Call us at: (321) 750-6697

We are proud to announce new pups from:

"Supremo's Zeus"   X  "Supremo's Golden Girl Gia"

Pups Born October 1, 2013

"Supremo's Golden Girl Gia"

Scandifio's Rocco  X  Vito's Paige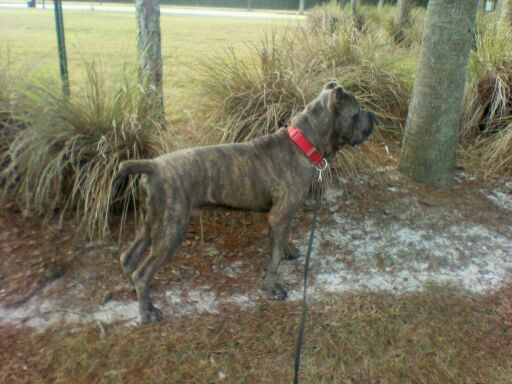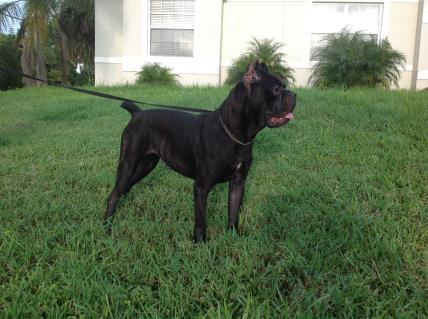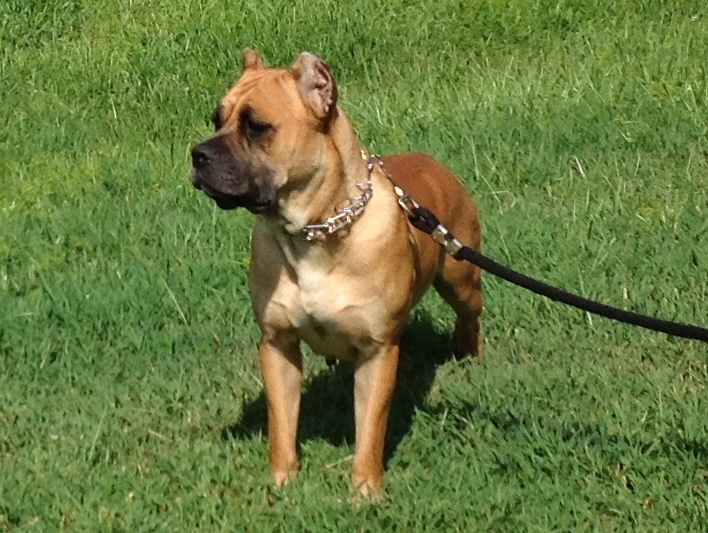 Call Andy at (321) 750-6697 to reserve your puppy today

Puppy Training Packages Available

Provided By: Avatar K-9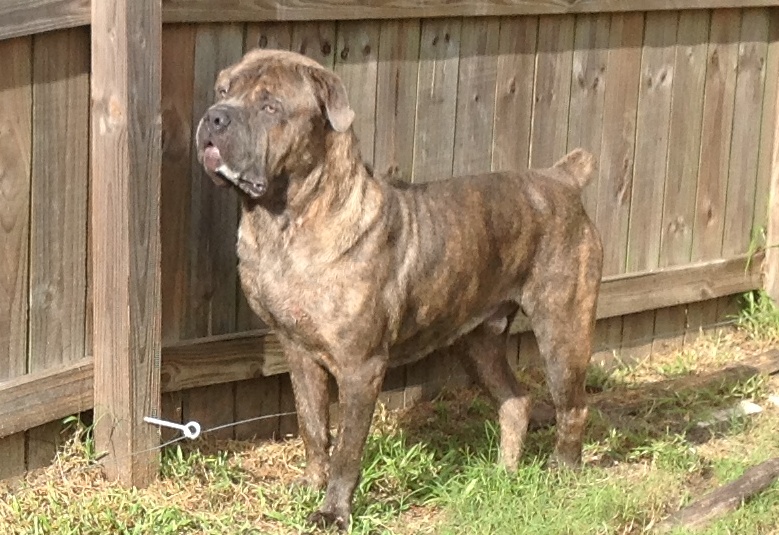 DISCLAIMER: All pictures and content contained in this website are the sole property of Supremo Cane Corso, Avatar K-9 and its respective owners. These pictures may not be published, redistrubuted, or altered in any way without the written consent or prior express written permission of the owners specified herein.

Thank you for visiting Supremo Cane Corso at www.supremocanecorso.net. Please contact us anytime with any questions or concerns that you may have. If you purchase a puppy from Supremo Cane Corso, you will have lifetime customer support from us. We have over 15 years experience breeding and caring for this magnificent breed. If you do not purchase a puppy from us, please do a thourough research of the breeder and the lines that your puppy will come from. Unexperienced or puppy-mill type breeding can greatly affect the quality and health of your new puppy.

For all our new puppy owners, we truly hope that you will enjoy your new loyal family member, friend, protector, and guardian as much as we have.

Find us on Facebook: Supremo Cane Corso

All of our puppies are home-raised and well socialized with adults and children. We have two children who spend several hours a day with the puppies so you can rest assure that your new puppy will fit right into your family environment. Even though Cane Corsos are large and look intimidating, they are usually extremely gentle with children. Puppies are sold with written contracts and health guarantees. Our puppies stay inside our home for several weeks. Since the early age, puppies are weighed every day, constantly handled, put on different floor materials and introduced to different household noises, such as television, vacuum cleaner, dishwasher and thunder simulation cd's.

Our puppies will go to good homes only. Our mission is not to place our beloved babies with just anyone, we want them to be loved and cared for.

To reserve your cane corso puppy, a non-refundable deposit is required. A deposit is necessary and  guarantees the purchase of the puppy and will not be returned due to purchaser's unforeseen personal circumstances or a change in decision. Puppy selection occurs in the order of deposits received. Earliest owner who places a deposit will be given preference of sex desired (male or female) at time of availability once deposit is received. However, we cannot predict color, size, sex or quality of the puppy before birth. Quality of the pup is determined at approximately six weeks of age but is not always 100% accurate because each puppy's tdevelopment .can be different.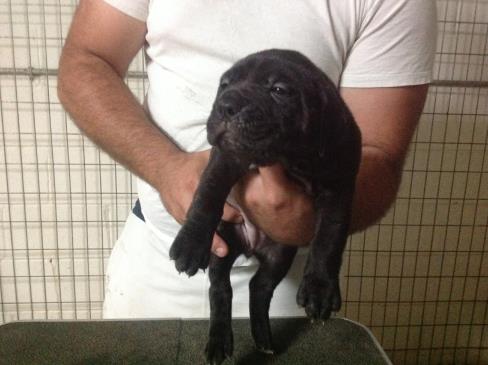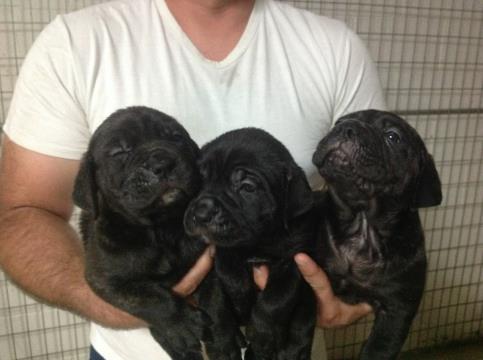 We give this supplement to all our dogs and pups and we also recommend that you do so for optimum health.